Welcome to PrimeBiz Hotel Surabaya
Do you have any inquiry? You can also Contact us via Whatsapp.
PrimeBiz Hotel Surabaya is a Mid-Scale Hotel under the management of Prime Plaza Hotel & Resorts. Developed as modern hotel with Indonesian hospitality services, PrimeBiz Hotel Surabaya is comfortable for business and leisure due to the hotel provide high speed wifi and Surabaya food.
Strategically located at the peaceful area in South Surabaya, only 15 minutes away from Juanda International Airport. PrimeBiz Hotel Surabaya also close to the second biggest mosque in Indonesia (Masjid Agung Al-Akbar Surabaya), Sakramen Mahakudus Catholic Church, DBL Arena, City of Tomorrow Mall, Government Offices, Suroboyo Night Carnival, mini market and access to Sidoarjo, Gresik, Pandaan, Pasuruan.
PrimeBiz Hotel Surabaya offers 153 guest rooms with four room types (Superior, Deluxe, Superior Triple and Suite). Our rooms are perfect choice for not only your business needs, but also leisure needs. All rooms are designed spacious with modern, homey and minimalist concept to combine your comfort and pleasure. Each room is available with the best facilities such as extended working desk, individually controlled air-conditioning, 40" LED TVs, in room refrigerator, tea and coffee making facilities, telephone, high speed wifi connection, seven electric plugs, and in room safe deposit box. PrimeBiz Hotel Surabaya provides smoking and non smoking room based your request.
For guests convenient, PrimeBiz Hotel Surabaya offers the best facilities, such as:
6 Meeting rooms & a board room with different capacities to accommodate your professional meetings, seminars and corporate conferences. The meeting rooms are the perfect place to do business equipped with the advance and modern meeting facilities, high speed wifi connection and the best Suroboyo food.
H-Resto serves breakfast buffet and a la carte menu with Surabaya Food specialty and international cuisine that will make your dining experience unforgetable (Temporarily closed)
Coffee Bar 30 at Lobby area proudly presents and serves the finest Nusantara Coffee to fulfill your daily coffee needs. (Temporarily closed)
Room Service is giving you a chance to enjoy the wide selection of special Surabaya Food in the comfort of your room. (Temporarily closed)
Sekar Arum Spa provides the relaxing treatments for you
Fitness room, computer center, laundry and transporation services
Stay with us and have a memorable experience, we ensure that your needs will be taken care!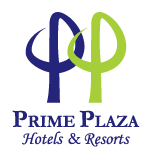 Our Hotels & Locations